Many of our New and Existing users ask us for Support Documents of our Themes. Actually, All of our Themes have come with Easy to Use Theme Options/Settings. After Installing or Updating our Themes, you can find the Theme Options Panel under WP-Admin > Appearance > Theme Options and/or under the Post/Page Editor for Post/Page Options.
You can find some Specific Support Document under SUPPORT Menu of D5 Creation Site.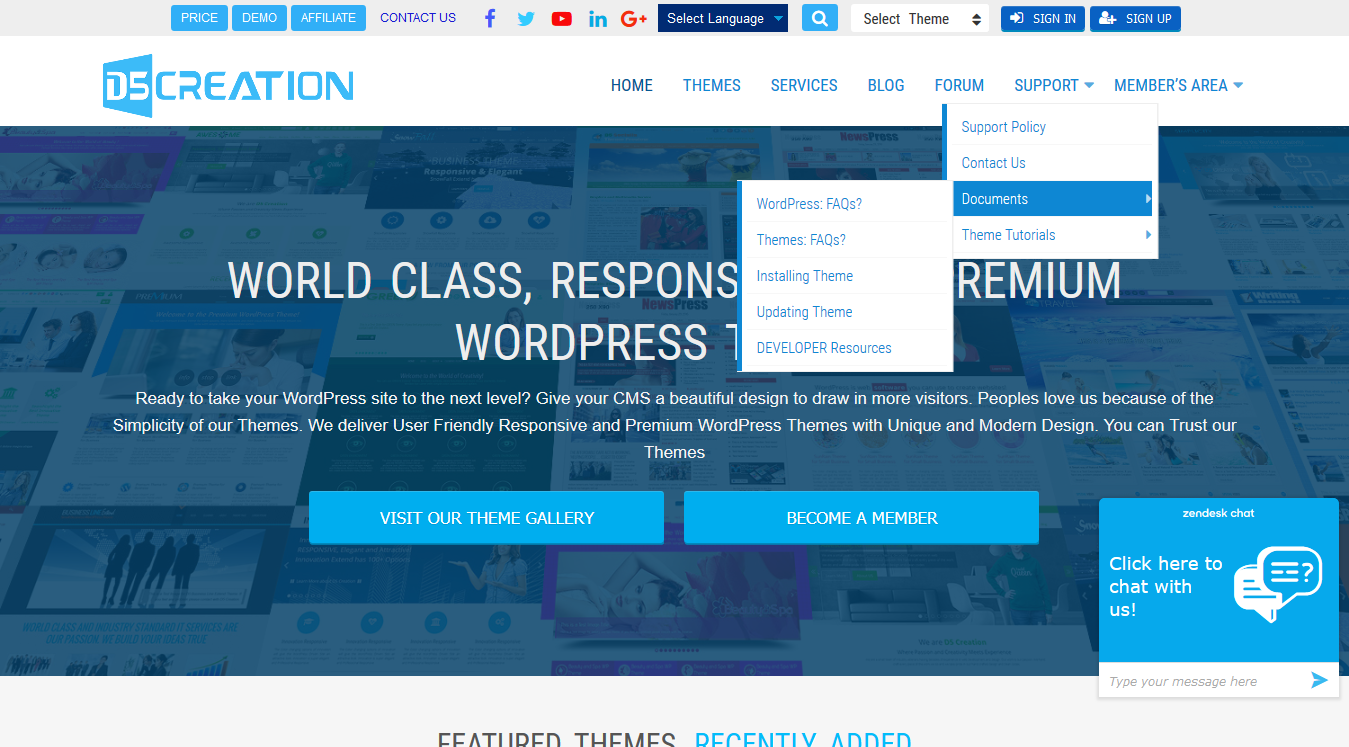 This is the Theme Options Panel of one of the most popular News Theme in the Market. All of our Theme have come with such these Simple and Easy to use Options Panel. Thousands of users love this. Once a user comes to us become a user for lifetime because of this Simplicity.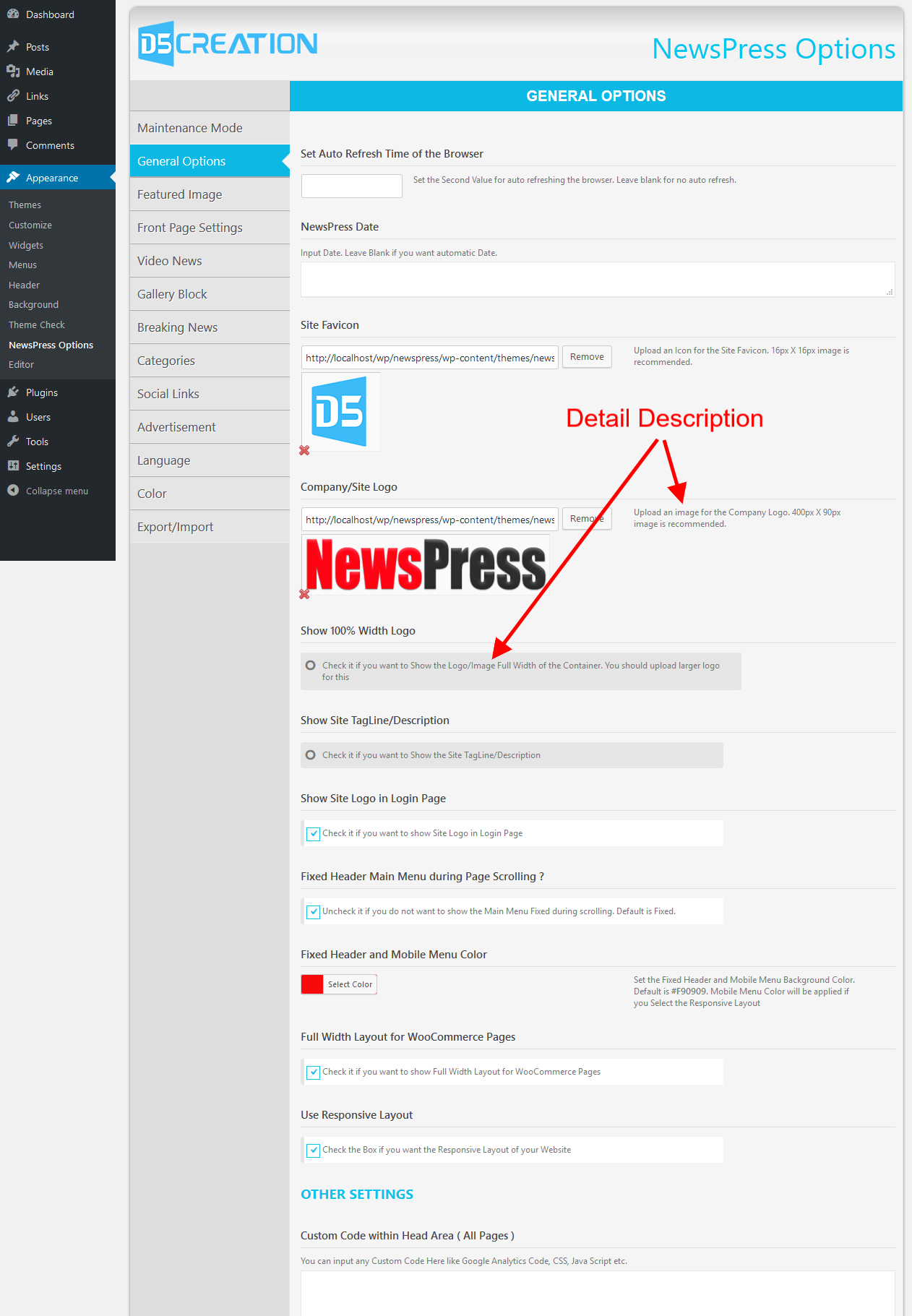 You will find all Theme Related Options and their usage instructions in this Panel. All name, title, descriptions are provided as details as a beginner can understand easily. So, why do you need separate Theme Documents ?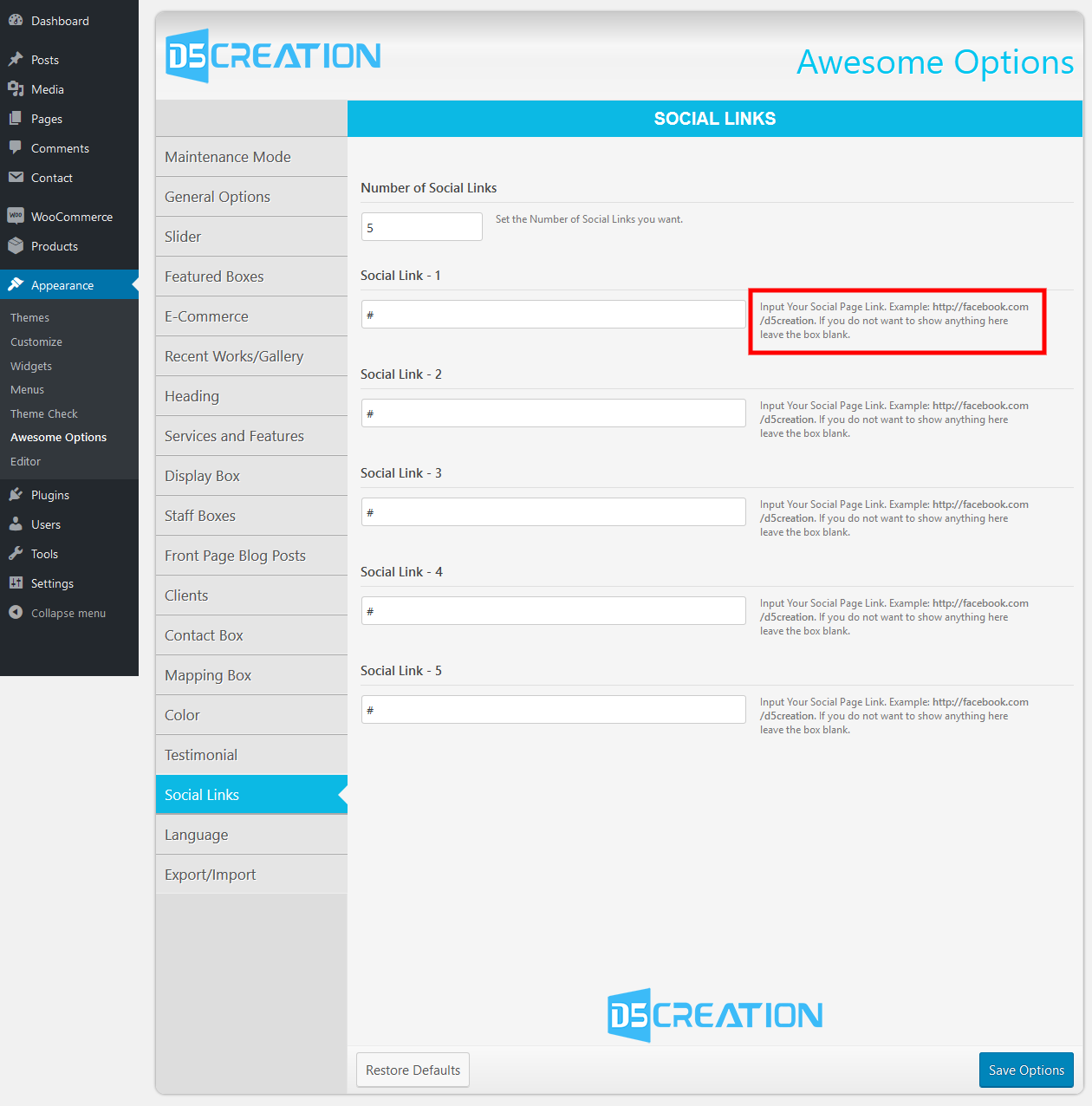 Suppose, you can add your Social Networks Links here. There is no specific Social links. If you post the facebook link in the first box your site will the Facebook Icon with link automatically.
Some of our Themes have come with Theme Options for Posts/Pages/Custom Posts etc. You can find them with Description under the Post/Page/Custom Post editor of WordPress Core.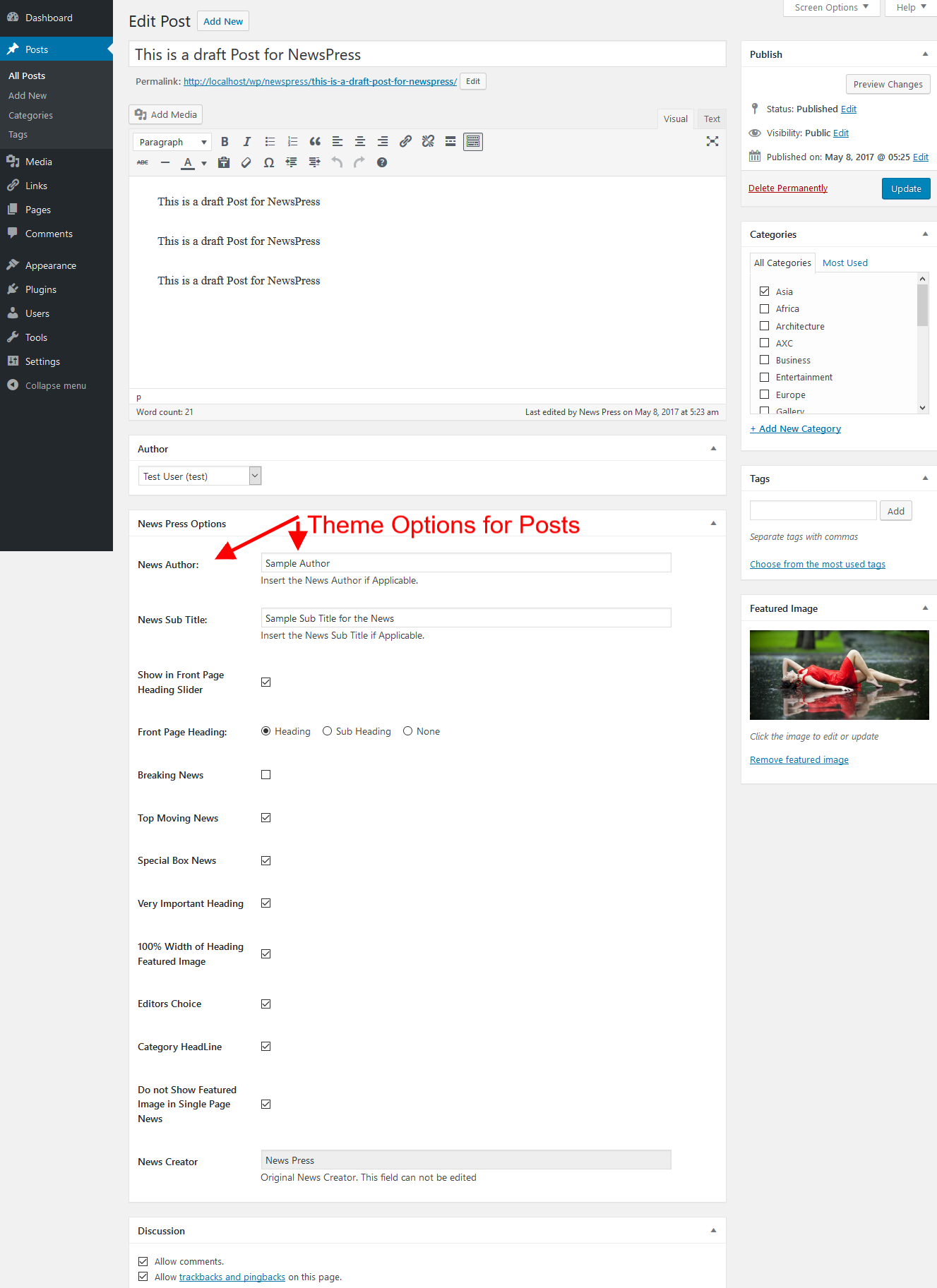 Besides these, our Forum is a rich collection of WordPress, Themes, Plugins documents. You can search the Forum for your Specie Questions. There are lots of Tutorials. Some documents are lined from the Theme Options Panel. You can find many documents there like the following.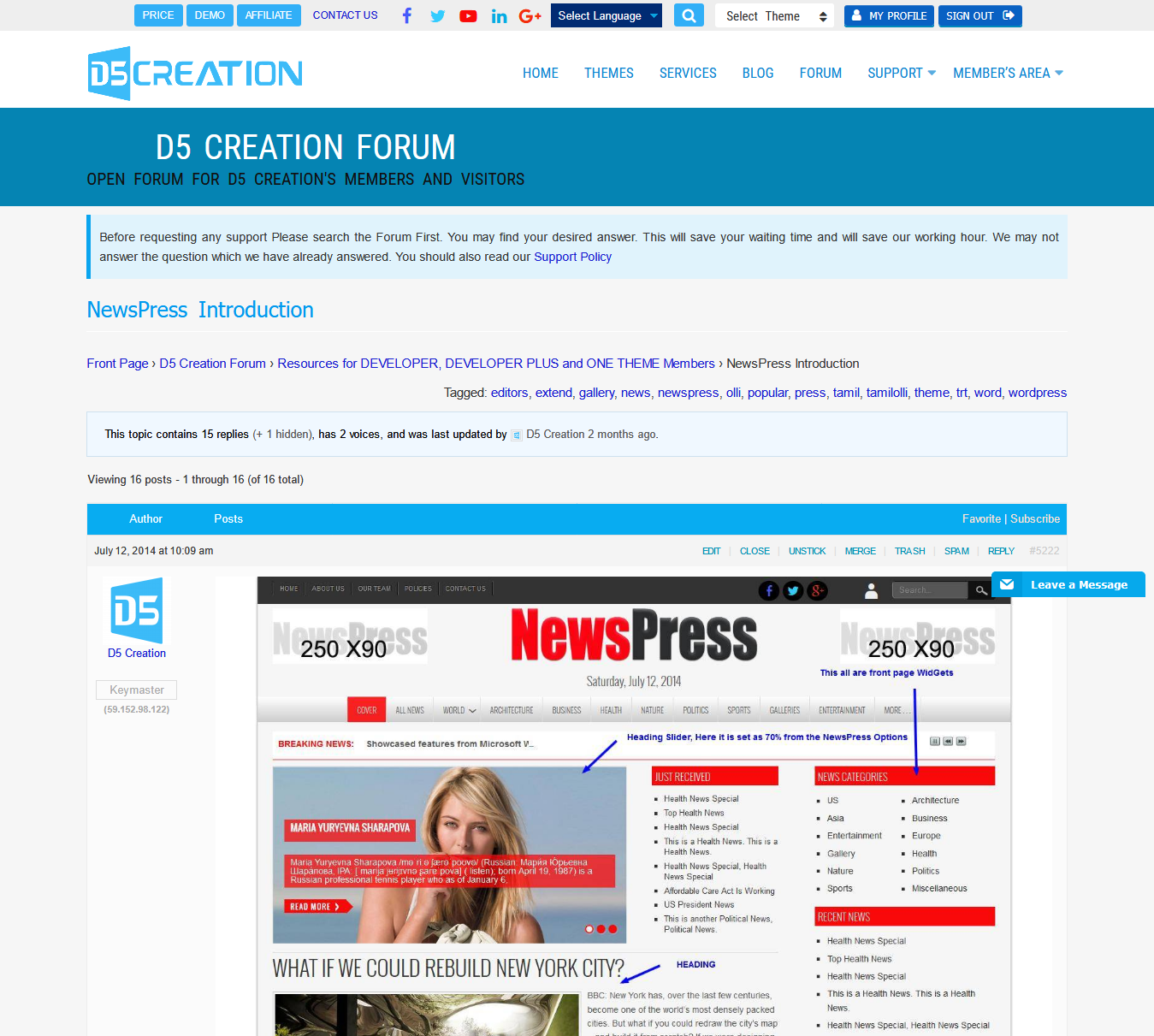 Or, This one for Front Page Settings and/or Custom Content in Front Page using Page Builders. There are suggested and FREE Page Builder lists, too.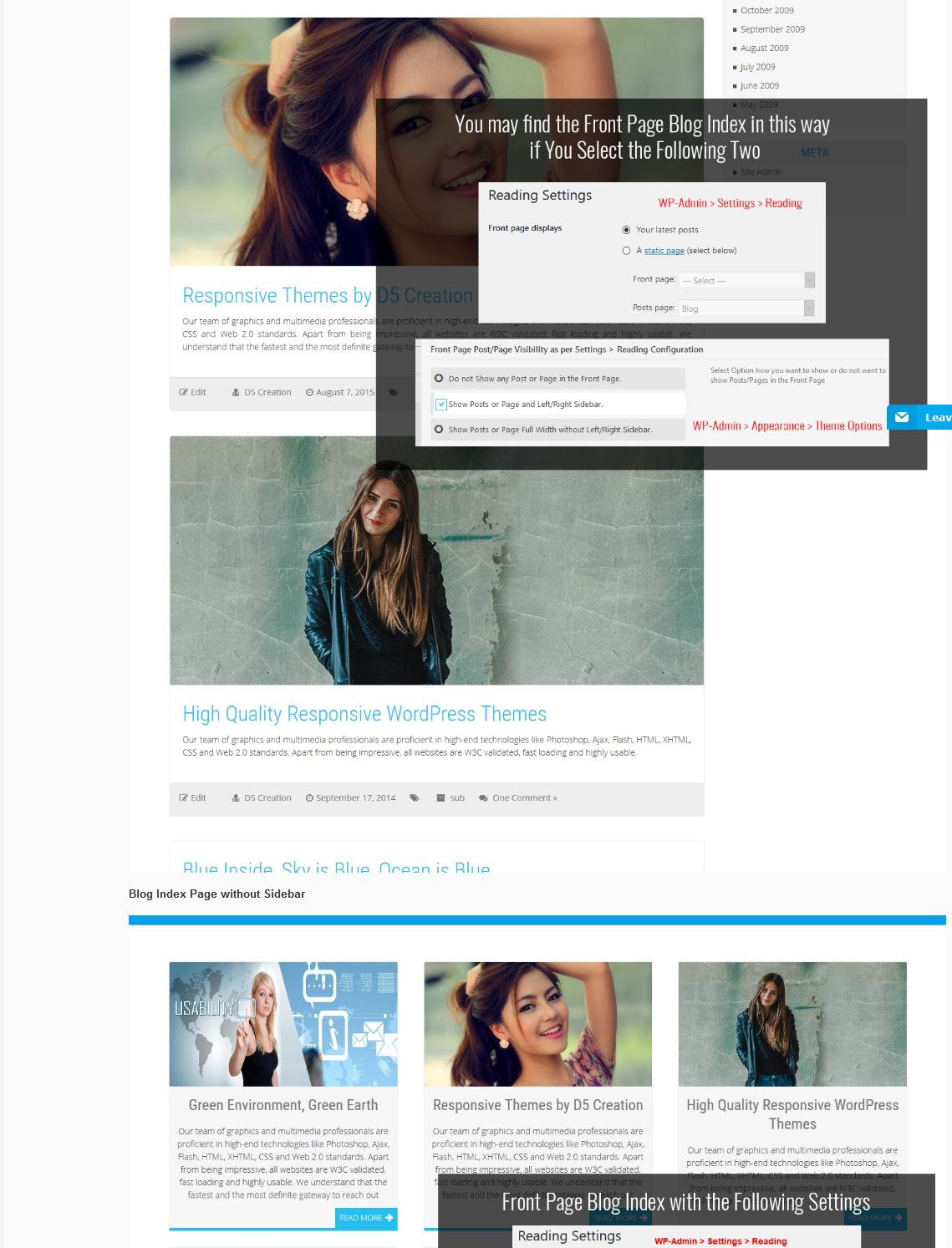 D5 Creation is also loved by the users for the quick and friendly Support System. Normally we reply all Support Requests within Few Hours. Most of the time instantly or within one hour. You can read our Support Policy for details.
You can Contact us Several ways.
– Write in This Forum
– Contact us Through E-Mail Support System
– Contact us through our Social Channels like Facebook Fan Page
– You can also use our LIVE CHAT Option. LIVE CHAT is open always but Agent may not be available all the Time for Live Response. You can submit your questions there when Agent is not available. One of our Support Representatives will reply you as soon as possible.
There are some Rules, Restrictions for the Support Channels. Please follow them for effective and quick Support.
We believe that you will also love us like our Thousands of Lovers.