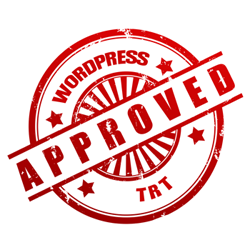 WordPress Approved,
You can find our Themes at WordPress.org
All of the FREE Versions of our Premium WordPress Themes or WordPress Templates are approved by the WordPress Theme Review Team. We have the Free, Pro and Extend Editions of those WordPress Themes here.
You may find lots of WordPress Theme Free of cost and Premium WordPress Themes from various sources, but please make sure that those Themes or Templates are properly coded and maintained to all WordPress Standards. No one understands WordPress better than the WordPress Team. The WordPress Team sets a number of Guidelines for Coding and Designing Standards for WordPress Themes. The WordPress Theme Review Team ensures that these Guidelines and Standards are met when reviewing Themes. A Theme needs to pass a series of tests from uploading to reviewing, by an enlisted Reviewer.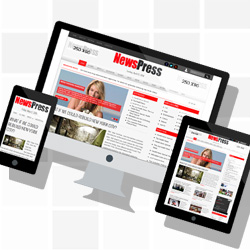 Responsive, Elegant and Professional WordPress Themes>
All of our Extended Responsive WordPress Themes can be adjusted automatically with any device screens like Desktop, NoteBook, NetBook, iPad, iPhone, Tablet, Android Phone or any other visual devices. Crystal Sharp Graphics of our Themes will give your site an Exceptional Look.
You can easily rely on our Themes for your site's Professional and Elegant Look. All of our Themes are tested several times before releasing, and we believe that our Themes will have no visual issues.
Color Options and Custom Code inserting Options of our Themes can show your site in your desired color. Which is perfect for your own branding?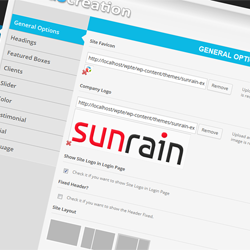 Simple Options,
User Friendly Theme Settings
D5 Creation Themes are user friendly and easily customizable. Most of the Changes can be done from the WordPress Theme Options Panel. All Themes use the same type of Theme Settings, so users can become familiar with our Themes and start loving them right away.
We have thousands of Users who love our Themes because of their Simplicity. You can find lots of positive feedback about our Themes everywhere, including our D5 Creation Site and the WordPress.org Theme Rating Section.
Many of the other Theme Authors are following our styles of Simplicity for their Themes. All necessary instructions are given with every Theme Option, and that's why users do not need any extra Theme Tutorials.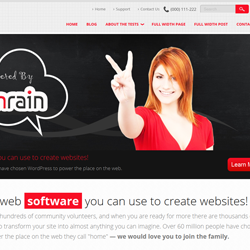 Latest Technology,
Advanced Optimization of Themes
We use all of the latest technologies to develop our Themes. All of our Themes are powered by HTML5 and CSS3. We also use the latest jQuery Plugins and Scripts simultaneously with WordPress Core Updates. All of our Themes are ready for the latest WordPress Version. All standard plug-ins can easily be integrated with our Themes.
Our Optimized WordPress Themes are Coded considering the Site Speed. One of our users wrote "… I also did a site speed test on each of the 40+ themes I tried. This one was the fastest, which is hugely important for keeping people on a website. … " Ref . We were also the first to introduced a Multi-Layer Slider without any Plugins.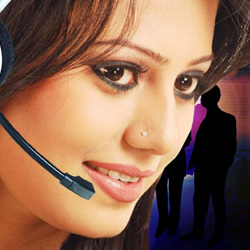 D5 Creation Support,
Awesome Experience!
The D5 Creation Support Team does more than the Support Policy calls for. Users Love our Support Services. We were also the first among the known theme providers to introduce Live Chat Support for. Occasionally, we have users with little knowledge of website building familiarity with WordPress at all. We answer their questions with a smile on our face. Users also love our Rapid Response Time.
One of our users said " Every time we had a question or a request for a customization to the website, the D5 team was quick and more than understanding on exactly what we needed to accomplish. We received great support to every question and request posed to D5."
wordpress theme, premium wordpress theme, free wordpress themes, best wordpress themes, wordpress, wordpress theme template, nice wordpress themes, best wordpress theme, portfolio wordpress theme, free wordpress theme, responsive wordpress themes, professional wordpress theme, blog wordpress theme, install wordpress theme, elegant wordpress themes, customizable wordpress theme, corporate wordpress theme, wordpress login, word press, templates, wordpress templates, wordpress blog, wordpress tutorial, free wordpress theme, wordpress theme free, wordpress cms