D5 CORPORATE, a Premium Theme with 07 Color Schemes

D5 CORPORATE is a theme for Business. Customizable Background and other options will give the WordPress Driven Site an attractive look. D5 CORPORATE is super elegant and Professional Theme which will create the business widely expressed. Right and Footer Sidebar will be usable for showing the widgets and PlunIns items. Full Wide page can be used for showing showcase or other pages. D5 CORPORATE has come with 7 different Color Schemes. D5 Creation's Support will be with you, Always!


Main Features are:
WordPress 3.4 Ready
User Friendly Theme Options
Sophisticated, Lightweight, and Adaptable
Widgets Ready, Right Sidebar & Footer Sidebar
Stylish and Smart Sliding Image, 10, More or Less with or without Captions (PRO Version Only)
15 Slide Effects, Exciting! (PRO Version Only)
07 (+01 Bonus) Color Schemes for Your Business Color (PRO Version Only)
02 Custom Menus
Logo and Favicon Inserter Option (PRO Version Only)
Background Color or Image Customization Ready
Heading Inserter
Customers Quotations Inserter
Client or Partner List Customization (PRO Version Only)
Social Media Integration Options (PRO Version Only)
Support for Featured Images
Front Page Template
Full Width Template
Customize Options of Featured Posts
Google Analytics Code Inserter (PRO Version Only)
Customizable Copyright Notice and SiteMap (PRO Version Only)
Hiding options for Theme Credit to D5 Creation and WordPress (PRO Version Only)
Featured "Sticky" Posts
Two Columns
PSD Files Included (PRO Version Only)
Dedicated Support (PRO Version Only)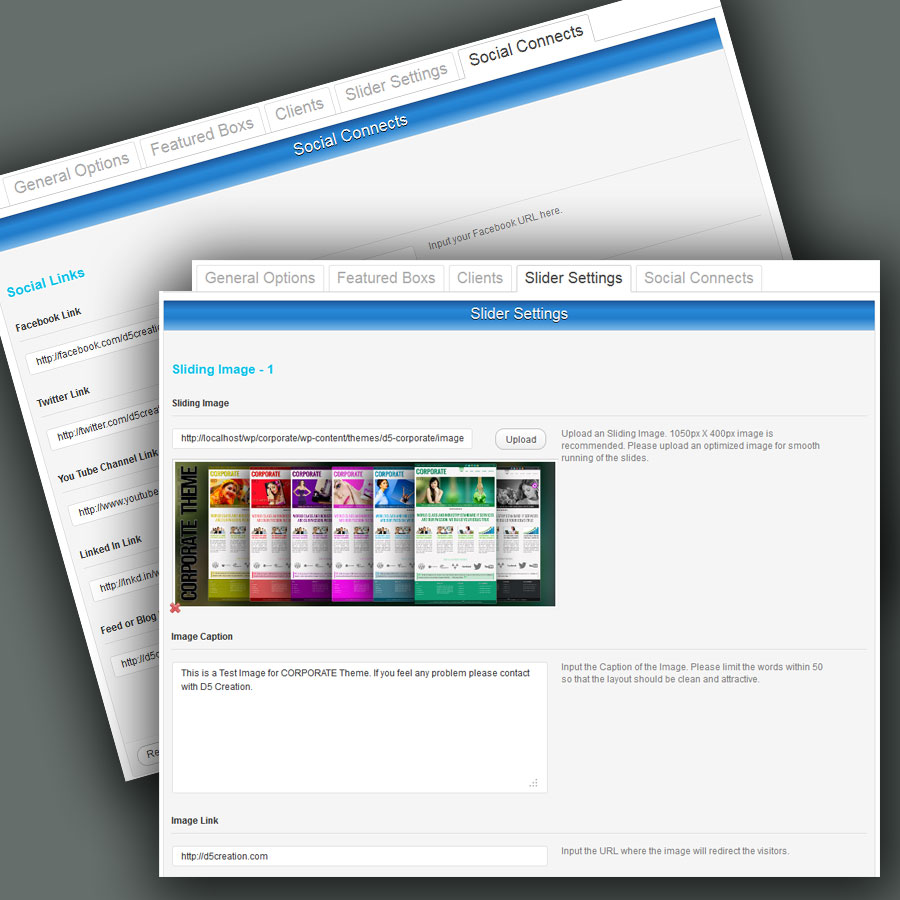 EXCITING DISCOUNT for Limited Time for all Membership. Save 20%. Click the Image and Read Details.