Top 5 Web Development Trends to Follow in 2021
Technology is leaping forward by the minute, with newer, faster, and more effective solutions emerging every day. The sphere of development isn't a static one in general. Thus, in order for a website to stay competitive, it must be up to date and fitted with everything that users expect to have. After all, just a couple of tweaks to the site can already pick up its positions in SERPs, enhance conversions, and positively influence sales. To catch you up with the latest news in the field of IT and innovation, in this article, we'll gladly introduce you to the top web development trends in 2021.
An Overview of Current Trends in Web Development
When it comes to web development, new trends won't leave you hanging for long. Consumers and site users have continuously growing expectations, this is why it makes sense to pay attention to the latest "hits" which we'll gladly cover in this block. Let's roll!
1. PWAs
The first trend in the world of development that made the list regards progressive web applications. In essence, PWAs are a version of a website that's well-optimized for mobile devices. It's not even an "app" in its habitual definition.
Created with the use of Javascript and progressive frameworks and tools like AngularJS or VueJS, PWAs have many advantages over their "older siblings", native applications. For starters, PWAs have amazing website speed and impeccable page loading times. They function right in the browser of the device, meaning that they don't need to be downloaded from the AppStore or another app depository (nor to be installed on the device to be used). Furthermore, progressive web applications took the best of what native applications have to offer in terms of design and are really user-friendly. Plus, they can be used in offline mode, support push notifications, may be saved to the device like a link, they don't take up device memory, and don't have to be maintained on the user's end at all.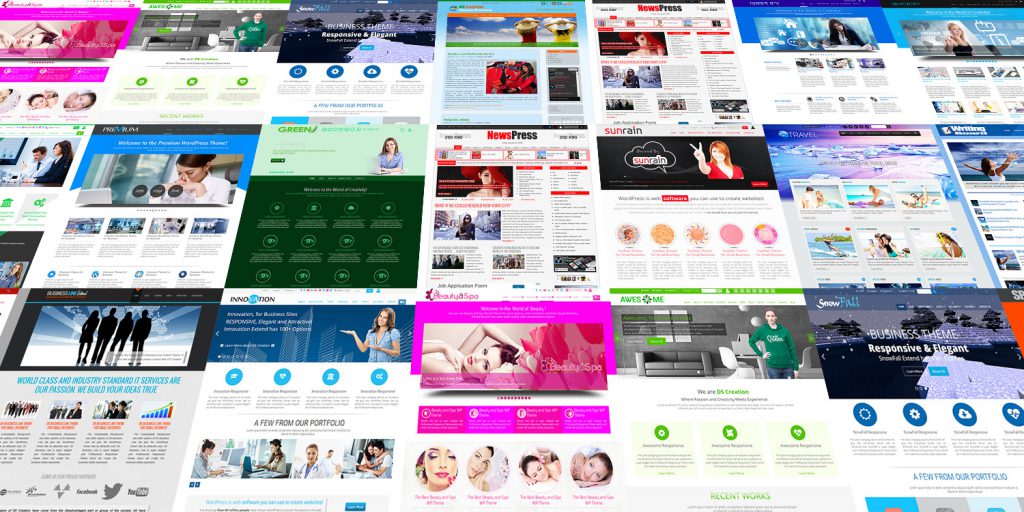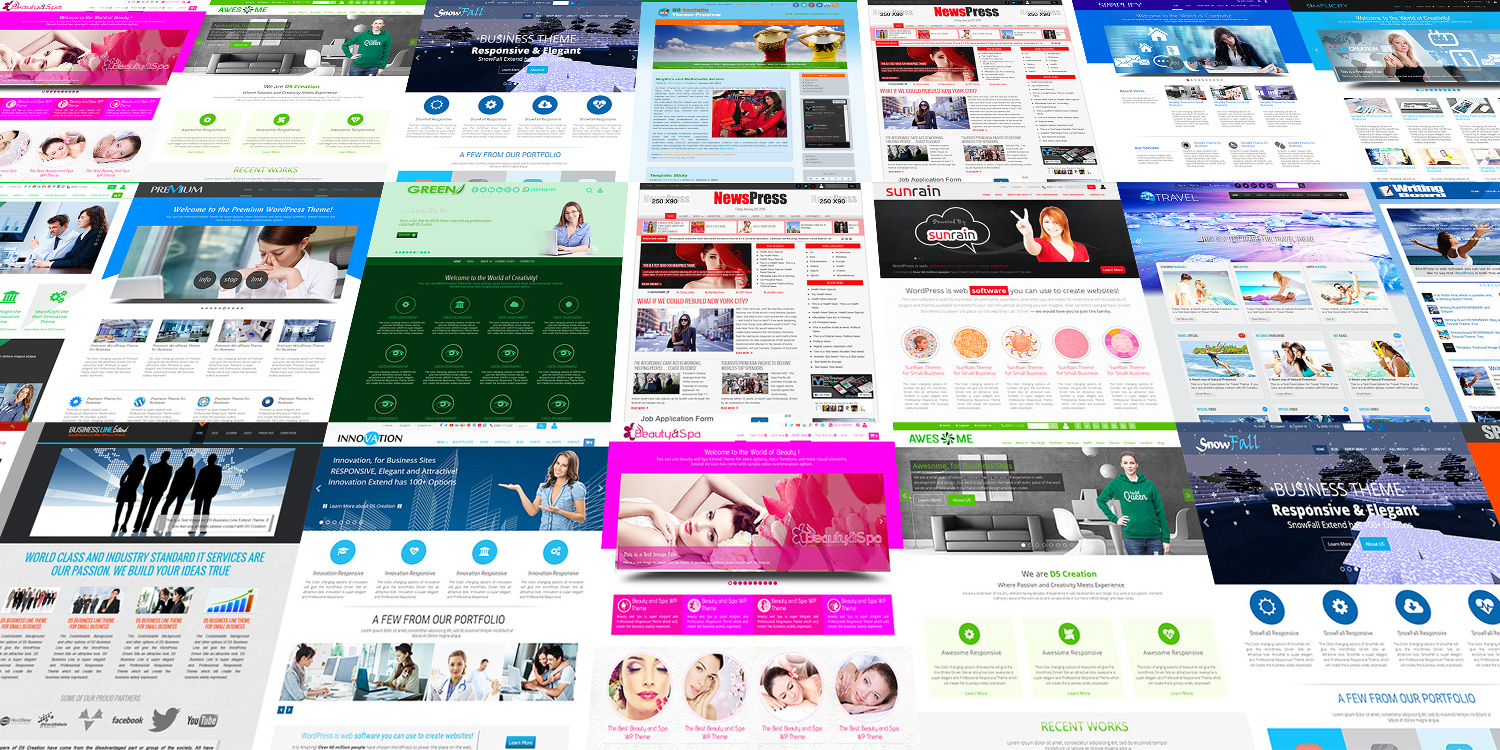 Due to the enhanced feature set, PWAs highly improve the conversions that are made on mobile devices. Great speed and UX/UI lower the site's bounce rates and make the website grow "in the eyes" of search engines that greatly value fast websites when making rankings.
To show you what a PWA looks like, below are some screenshots of the official Debenhams website as seen in the browser of a mobile device. In terms of design and the used elements, the site looks like a regular app and displays requested content very quickly.
2. Chatbots Powered by Artificial Intelligence
The next development trend we'd like to cover deals with automated customer support on the site in the form of an artificial intelligence-powered chatbot. In numerous cases, users ask the same questions over and over again, thus, to give them a hand at all times and to not keep them waiting, it is wise to get a chatbot.
Chatbots run based on pre-written scripts. The more cases you "introduce" the bot to, the more helpful it'll be. The greatest thing about such a site feature is that it gives instant replies and is available 24/7. It is capable of learning too, jotting down those scenarios when it failed to assist the client.
Do we have to bring up the fact of how greatly developing this feature can relieve the work of human employees who handle client support?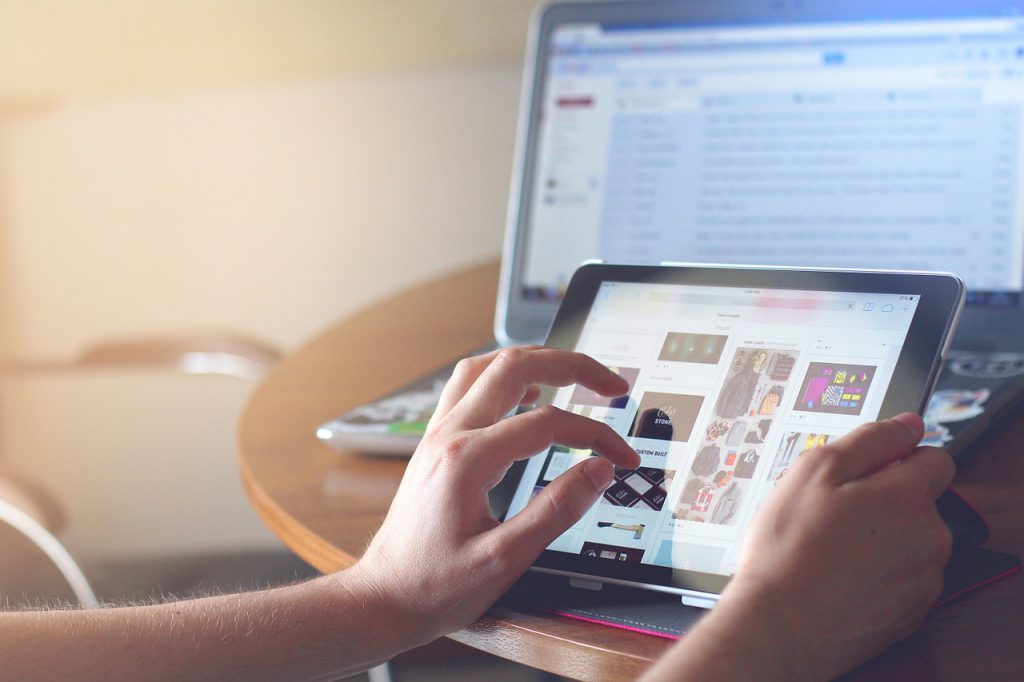 Take a look at the screenshot below displaying the Digital Assistant on the official Tommy Hilfiger website. After shortly introducing itself, the bot offers to discuss matters that it breaks down into several topics. As of today, it can help out with questions related to product returns, check the order status based on the entered order number, and handle other matters.
3. Image Search
Another point worth mentioning is the feature of enhanced search on a website that has image recognition functionality in its basis. People save pictures of things that they like very often (take the phenomena of Pinterest boards to back this idea up). And instead of going through dozens of pages in the hunt of a liked product, or at least something similar to it, users can solve the issue in two taps.
Giving instant results, as you can guess, this approach can highly grow user satisfaction. Clients don't have to spend a bunch of time surfing multiple stores and sites when searching for the desired item. And apart from user satisfaction, this feature can have a positive impact on growing the sales of an online retail business, especially regarding those purchases that are made spontaneously.
Perhaps, one of the most wonderful examples of such functionality implementation is StyleSnap by Amazon. As shown on the screenshots from the official website, the user uploads a photo from their device (or can take a picture). The system then scans the photo, singling out the products that are shown and at times, it can even find more than one item of the given "look". Next, it quickly runs a search and pitches those products that are very similar visually to those that are shown on the uploaded image. Obviously, these items are available for purchase.
4. Virtual Try-On
One more amazing feature that's recently trending in the development sphere is the use of virtual try-on in online retail. As such, "try it on" buttons placed on websites lasso the user's camera and link up augmented reality capabilities to display what a product can look like. And this happens in real-time just as if you were putting on a face "mask" on social media apps.
Such a "move" is already showing amazing results as it not only entertains site users but also helps them make decisions and picks up the user experience level. People can play around with shades and looks and make better, more deliberate purchasing choices. For example, this mirror-like feature can help to avoid many mistakes with selected colors, and this, consequently, prevents numerous order returns.
Case in point, below we can see how such a feature looks like on the official NARS Cosmetics website. Named "Matchmaker", the AR technology allows customers to find a perfect foundation shade that'll match their skin tone by simply turning on the selfie camera of their phone.
5. Voice Recognition
Bringing up another trend that's related to search deals with voice recognition functionality. With so many AI assistants like Alexa, the way people make requests when they speak changes the game almost entirely. For starters, this flips over the standards that were customary in SEO up to this day.
Requests that are input via text differ greatly from those dictated using voice. Because everyone is on the go and time is more important than ever, voice recognition features and optimization for voice search are becoming more essential to websites. After all, if your site supports voice search, this can help:
your users as they browse your actual website,
and search bots to find your site if the user made the request via a microphone (for instance, by turning to Siri or a search engine as shown on the screenshots below).
And WordPress (Web Development Trends 2021)
WordPress is the most used and most popular content management system for the web. About 60% of new sites are developed using WordPress which is 35% of total websites. WordPress will keep this top position round the year. What will be the top WordPress web development trends in 2021 ? It is as usual, the Themes, Plugins and features will rule the web. Easy and user friendly feature rich Themes like D5 Creation Themes will be used widely for the small businesses and nonprofits. The D5 Creation's Free Themes will also be redesigned following the latest web development trends of 2021.
Best Free bbPress Forum WordPress Themes | Best Free BuddyPress Social Networking WordPress Themes
One of our Themes AssociationX has been listed among the Best Free bbPress Forum WordPress Themes Listing. The Multipurpose Theme AssociationX is bbPress Forum and BuddyPress Social Neteorking Ready. Thousands of users have already relied on this Theme for their Business and Community Sites. Drag and Drop Page Builder friendly Theme can be used
To Conclude: Web Development Trends 2021
Summing up the hottest web development trends of 2021 that were described in this post, there's no other way than "forward" when the question concerns development and technology. New features with better solutions are already being implemented in the sites of businesses in various spheres all around the globe. Thus, to keep pace with time and competition, as well as to cater to the needs of users, it is vital to modernize your website and add on progressive features.