GREEN EYE is not only Green, You can also make it Red, Black etc.
GREEN EYE Extend, the Green WordPress Theme has been updated and uploaded to the server. This is a Major Version. This Version has included
- Code Cleanup
- Mobile Number Inserter
- Custom Icon selector from hundreds of Icons
- Icon can be used instead of image in Featured Boxes
- Contact Box Added
- Mapping Box Added
- Easy Color Customization, You can change your Website to Red, Black, Pink etc. within few minutes
- More Social Links
- More Performance and Security
You should Update Your GREEN EYE, the Green WordPress Theme as early as possible to receive these wonderful Features.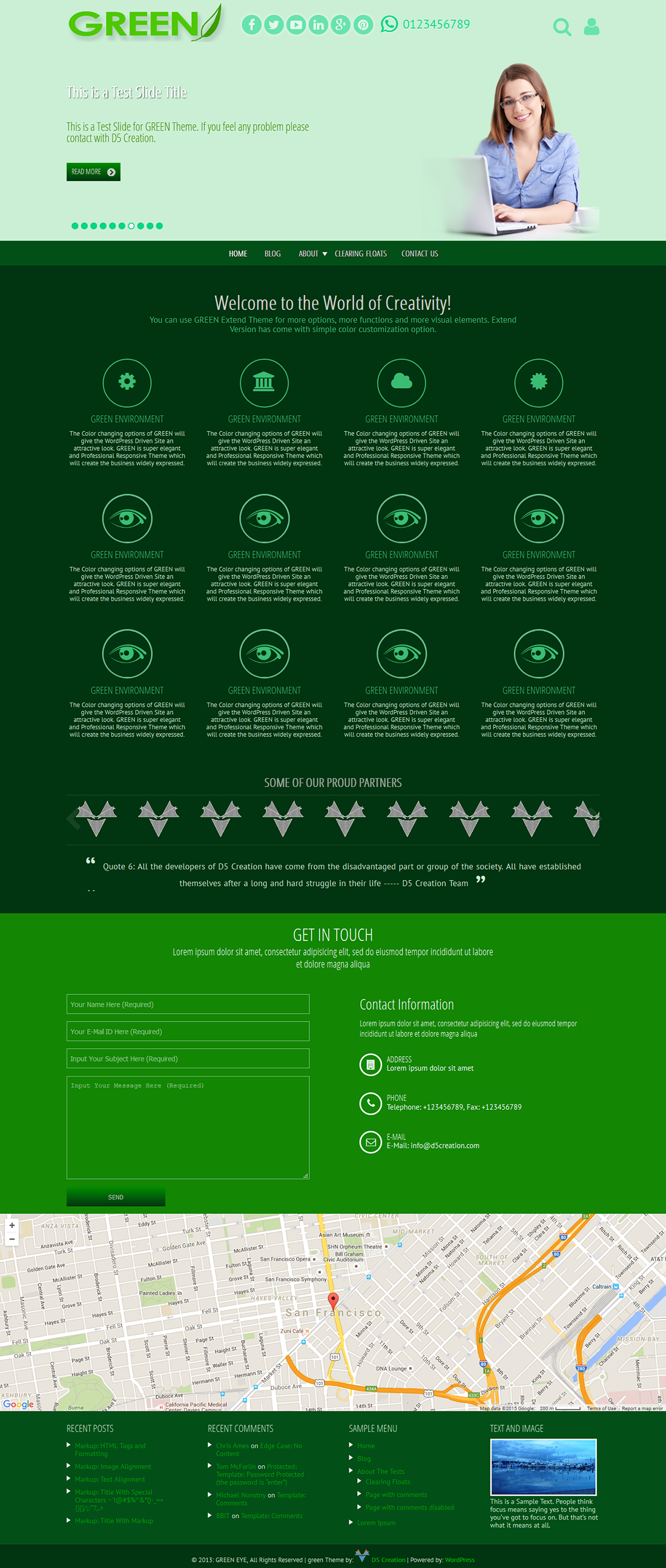 GREEN EYE is one of the best Green WordPress Themes and WordPress Templates in the market. GREEN EYE is a CSS3 Powered and WordPress Latest Version Ready Responsive Theme for Environment Friendly Institutions of Companies running on Green Energy. Customizable Background and other options will give the WordPress Driven Site an attractive look. GREEN EYE is Responsive, Super Elegant and Professional Theme which will be adjusted automatically with all smart devices. Full Wide Template can be used for showing showcase or other pages. You can Visit the GREEN EYE Demo Here.
Theme Page, You can download the Theme from This Page
You should Read This Article to adjust some elements with Previous Settings