9 Essential Changes By Google That affect SEO In 2016
From small scale community businessmen to an enterprise-level marketer, each of them knows the importance of having a website that not only gets ranked high on search engines but keeps the business competitive. And to facilitate this, numerous SEO-influencing tactics and strategies have been introduced by Google in past few years. However, these strategies tend to evolve and change over the time, paving a way for these websites to get ranked high on different search engines.
Google penguin updates were speculated to change proceedings of SEO in 2016, giving them a competitive edge. In its quest, this search engine giant is leveraging the SEO strategies from being tactical to becoming more organic and futuristic.
It always pays gold if you dig coal, exaggerated? Well, not much! If you put your efforts in keeping your site updated with latest SEO trends, no wonder you will get a dynamic long-running business online.
Let's have a look at the top SEO changes offered and successfully geared by Google in 2016.
1. Freebies - A big NO!
This one is specifically for bloggers who publish their content with some links that may navigate readers to some commercial site, freebies, or any product exchanges. And for those, who fail to follow the guidelines, may be put on for some penalties.
2. Ranking Factors
Get known to all the ranking factors ascribed by Google for multiple sites. As said, there are more than 200 factors influencing the ranking of sites on SERPs and it is the best if your site abides by the maximum out of them.
3. No PPC Ads on right side
A significant change in the search results has been witnessed claiming no AdWords ads to be exhibited on the right side of the search results display. It means if you are visiting the site through your phone or any other smart device, then may be you would find ads above the fold on your device instead of any organic search results. However, this strategy initially made SEO professionals worried but soon it became clear that this change had little to no change on organic traffic.
4. Green for Paid Ads
Yes! Now paid ads will be shown in green color by Google. Earlier these search results were seen in yellow color making them easier to distinguish. However, with this new change, a uniform color pattern in search results can be visibly seen.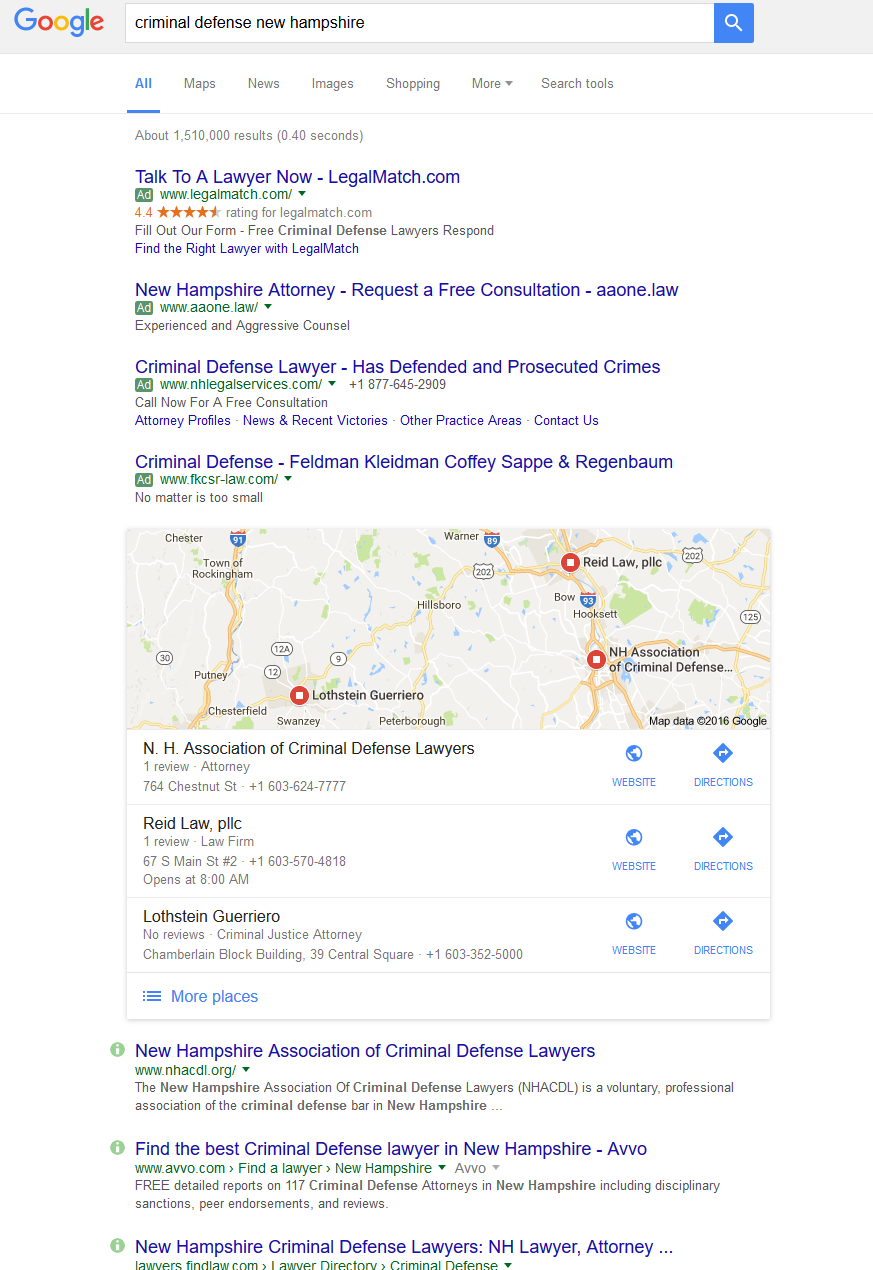 5. Notifications alerting of Page Speed
You will now get benefited with the Google's notifying alert relating to Page Speed in search boxes. It will send you notification regarding the current and required Page Speed along with an alert informing about the outdated or threatening software prone to vulnerabilities and threats. Isn't it great to be notified of the software update so that you can plan your proceeding as needed?
6. PageRank disabled from toolbar
Pagerank is a part of Google's algorithm of ranking which is long subdued from the market. Those spam comments on your published blogs mentioning links were the result of pagerank too. However, Pagerank is still used in Google's ranking algorithm internally but it has been officially called off from SEO-perspective.
7. No alternative to mobile-friendly sites
Gone are the days when you could sustain your business online, with some specific mobile and web-based sites or some web-only sites. However, with increasing smartphone users, there emerged an immediate need to cater all smart web users uniformly which can only be fulfilled with the use of mobile-friendly devices. Sites that fail to come up with the features of mobile-friendliness mostly get ranked low.
8. Answer boxes and graphs replace search links
Previously on SEO, the search results were more direct, contended with meta tags and inbound links. However, that got replaced with knowledge graphs and answer boxes later. These knowledge graphs are prominently seen during real-time searches of time, weather, flights, travel, bookings, etc. See picture below to get more idea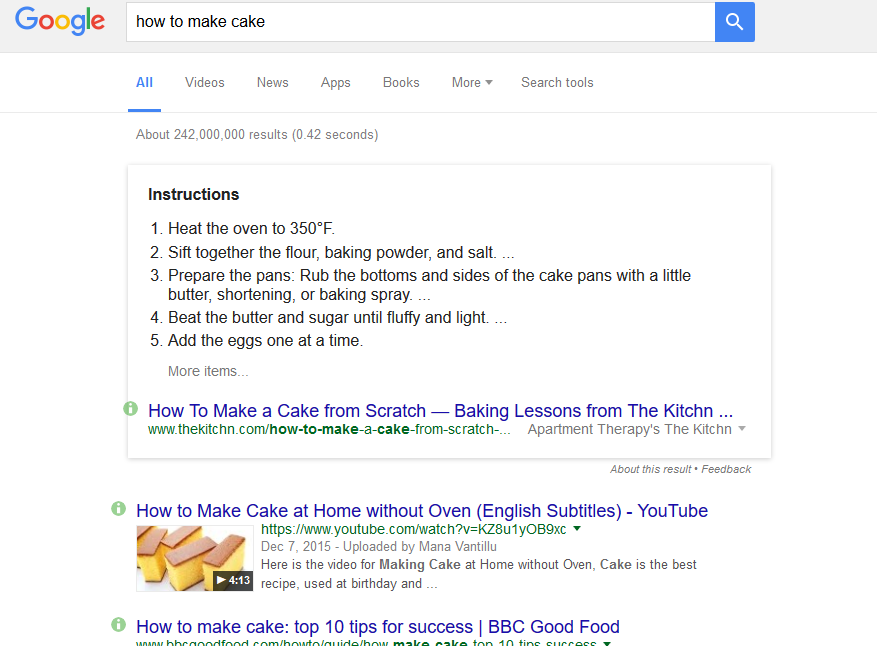 As far as answer boxes are referred, they are getting highly influencing in terms of generating organic traffic for the sites. These answer boxes are built up to quicken the search findings of users on the web. The time required by a user to get access to the answers to his/her queries greatly influences the success of a site.
9. Improved User Experience
There is no place for bad UX on the web, either you have it or not have it. Google actually considers these factors to rank sites on the basis of their usability, interactivity, and user-friendliness. Poor user experience can significantly cause a real damage to the ranking on SERP. The lesser the retention time of users on your site, the lower would be its ranking. So integrate all advanced functionalities and optimize your site with visibly enhanced, navigable and high-quality functions that can greatly leverage its UX.
Wrapping Up!
With each new update, it is evident that Google is adopting practical approach towards calculating the ranking of sites on the web. Those were past stories when webmasters used to find and utilize the loopholes to manipulate and serve their purpose of tricking Google for getting the desired rankings. However, these unethical practices are no more in the picture and even fail to proffer the results now. Take notes of the above-mentioned pointers and keep your SEO-strategies failsafe for now and all. For any doubts or queries, feel free to comment in the comment box below.